Falconry
Saturday & Sunday at 13h30 and 17h30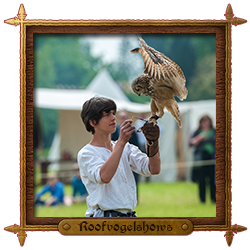 Arisen in this region (De Kempen), falconry is originally the art of catching and training falcons on behalf of the hunt. During the Middle Ages, it was especially for imperial and royal courts a very important and prestigious pastime. Often, falconers only had to be accountable to the higher nobility and usually stood above the law. In most European courts, "our" falconers had a lot of prestige and were a part of the royal household.
On Quondam, you find over 30 birds of prey. It's about the largest collection you can discover on a medieval event. The federation of falconers too will be present for the fourth time on Quondam.
During the weekend of Quondam, daily there will be two spectacular falconry demonstrations, accompanied by professional explanations.
From acrobat to fool
Saturday & Sunday from 11h00 to 18h00

A medieval tournament didn't only attract a camp with a lot of merchants and craftsmen. There also appeared tons of silly and unusual figures. We have revived them especially for you. Let the wizard enchant you, let the acrobats astonish you and let the minstrels' songs charm you. Fun and a smile on your face guaranteed!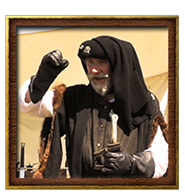 Armourer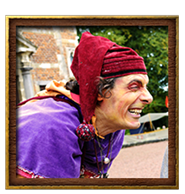 Jester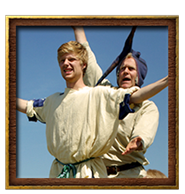 Acrobats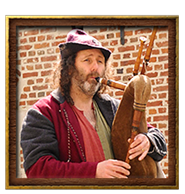 Troubadours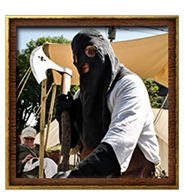 Executioner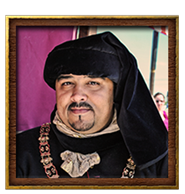 Herald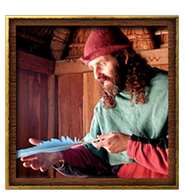 Storyteller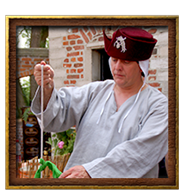 Magician